Shape and Violence Parade Me from Leiruharant on Vimeo.
"Why do we make such world together though we did not promise?"
"OTONOUMI" and a humans perform a session on a pier of Yokohama.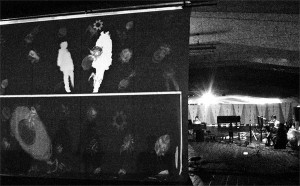 photo Asaco SUZUKI
In June 2013, we performed four sessions with "Otonoumi" about "the relationship between what can be told and what disappears without being told" which arises by the time when a big occurrence, such as a disaster and a war, completes as a tale handed down to future generations.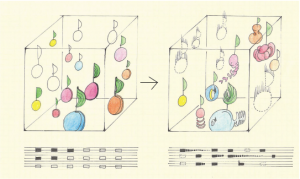 Date: 6/28, 29, 30 /2013 Time: 6/28(Fri) 19:00, 29(Sat) (15:00) / 19:00, 30(sun) 18:00
Ticket: 2,500 yen
Place: OSANBASHI YOKOHAMA INTERNATIONAL PASSENGER TERMINAL
Concept & Direction: Miyuki Kawamura
ARTSITS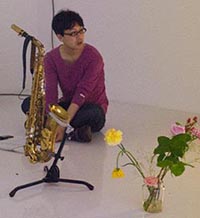 Yoshio Otani/ Musician
http://www.ootany.com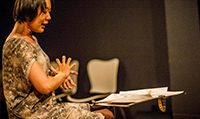 Ami Yamasaki  / Voice Artist
http://amingerz.wix.com/ami-yamasaki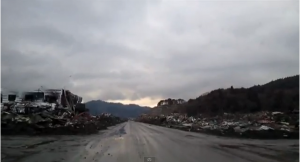 Photo:『槌音』(2011)
Yui Ohkubo / Movie Director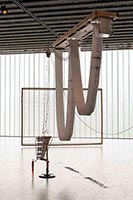 写真『I/O(アイ・オー)』(2013)
Yuko Mohri / Artist
http://www.mohrizm.net/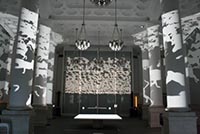 Keisuke Takahashi(Nibroll) / CG
http://www.nibroll.com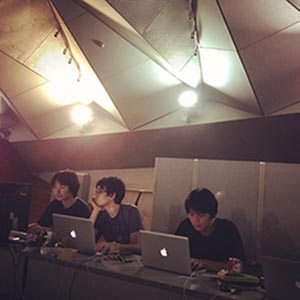 Yuta Ogai, Norihiro Maruyama, Tatsuya Ogusu / Programmers of OTONOUMI
Cosponsorships: Project team of OTONOUMI, Osanbashi Yokohama international passenger terminal
Supports: Phybbit Co. Ltd., SARGASSO Co. Ltd.
Cooperations: CSLAB (Tokyo University of Art and Design), Ogai Lab. (Tokyo Polytechnic University), Ikegami Lab. (The University of Tokyo), Kikuchi Lab. (Waseda University)
Flier/ Collage: Miyuki Kawamura, Design: Chikako Oguma